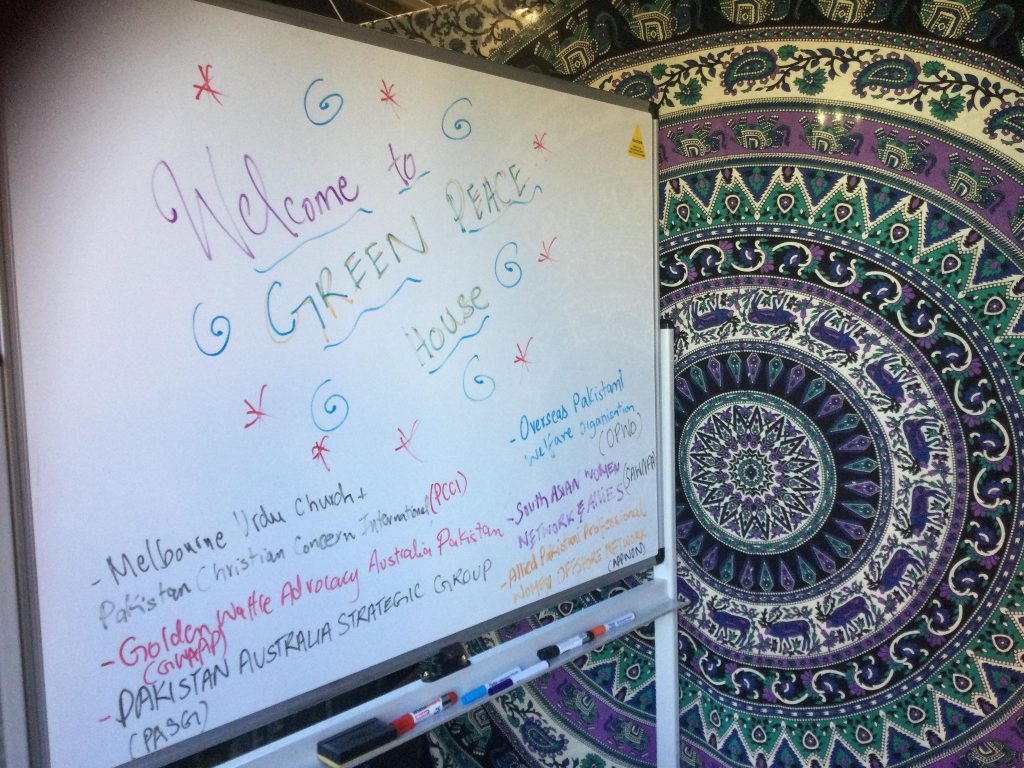 "A place where you can relax, revive and find kindred-spirit friends who support you emotionally regardless of your age, gender, religious and tribal affiliation."
Green Peace House is an initiative under Golden Wattle Advocacy Australia Pakistan (GWAAP) and its allied organisations that ensure Pakistani-Australians living in Victoria especially in Melbourne are supported in times of crisis during COVID19 from 2020 till 2021. We offered:
– Free food. Cooked food upon request.
– Free accessories & toiletries.
– Helped with filling forms for services.
– Made referrals to relevant services in the area.
– Made referrals for jobs in our South Asian community network.
– Offered two beds as part of temporary accommodation (currently no bed is available).
Who did we support?
– Any Pakistanis regardless of their visa status living in Melbourne.
– Any students living, working or studying in the City of Monash and City of Wyndham.
– Any and all Pakistani minorities and their families across Australia especially Pakistani-Australian Christian asylum seekers and refugees.
– Anyone from Muslim LGBT+ background located anywhere in Australia. But support for mainstream LGBT+ persons is limited to the City of Monash.
– Any women from South Asian Australian background living/working or studying in the City of Monash, City of Greater Dandenong & City of Wyndham. Occasionally, we help South Asian women from rural and remote areas of Australia through online support and postage of items.